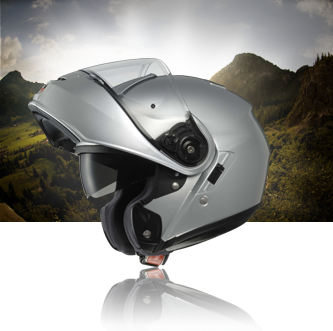 When hightech feels natural

The new Neotec is turning the motorcycle world upside down. With the new Neotec, we managed to create a completely new flip up-helmet with integrated sun visor, without sacrifying the safety by decreasing the thickness of the EPS-liner in the front part, like most of the competitors.
The Neotec also features many sophisticated developments to reduce the overall noise of the helmet, for example the integrated "vortex-generator" to actively reduce wind noise.